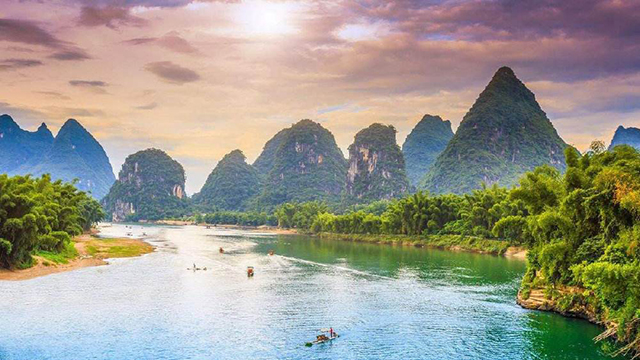 Shenzhen Seaory Technology Co., Ltd. Pearl of the Orient oversales team ranked first in sales performance in the third quarter of 2019. Life should not only be about work, but also about poetry and distance. Pearl of the Orient team number resolutely made it "to struggle, but also to distance". In order to thank all the members for their hard work, enrich the cultural life of the staff and strengthen the cohesion of the company's team, the team organized a three-day tour to Guilin. Enjoy the scene in the distance, give themselves unlimited charge.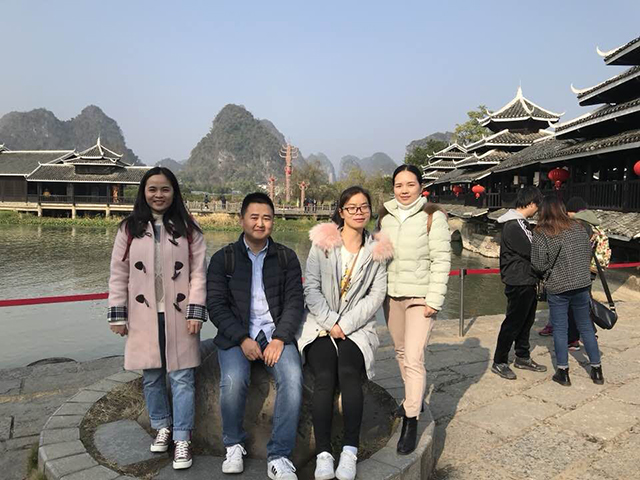 The trip to YangShuo on the first day was originated from Mr Tao YuanMing's " TaoHuaYuanJi ". The ancient bridge, the peak of the pen, the clear stream, the countryside, the aquatic nationality village and the water wheel were integrated here. A boat trip to swallow lake has a special flavor. Here to listen to the Zhuang TianQin, singing and dancing with Dong people, playing hydrangea joy. It's time without troubles, and a dream of free and easy.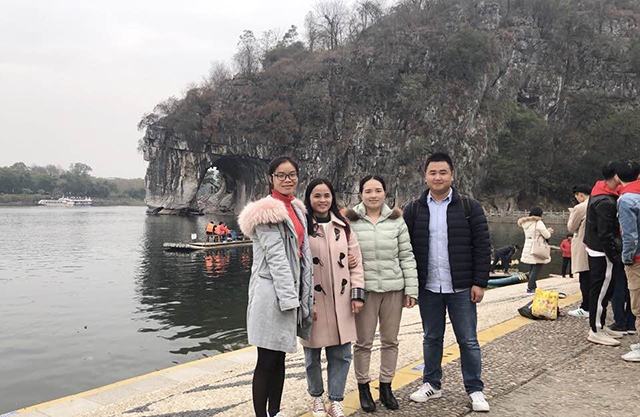 The second day trip to the Guilin Xiangbi mountain. Its beautiful scenery, magical images. Li river double moon strange landscape, It's a moving legend, has attracted countless scholars, known as the representative of the landscape in Guilin. After you visit Xiangbi mountain, you will see the scenic spot of the sun and moon towers overlooking the city of Guilin. The scenic spot of the sun and moon towers integrating the three religions of "Confucianism, Buddhism and Taoism" can be regarded as a Feng Shui treasure. Take the elevator to reach the highest level of the tower, here can be seen from the top of the whole Guilin city, You will see Guilin beautiful lakes and mountains.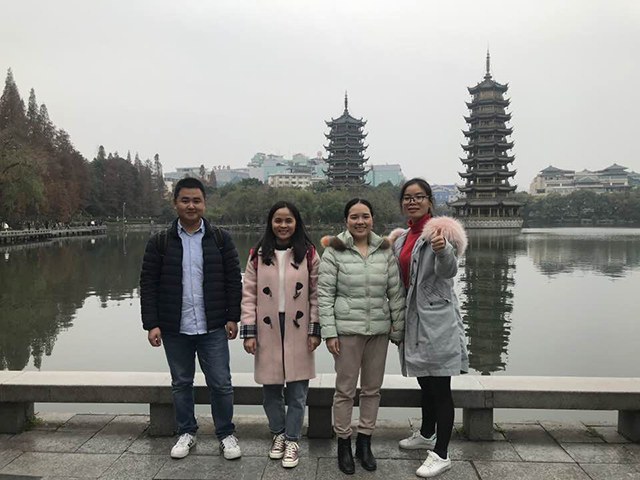 On the third day we entered to the Western mountains and the Mulong lake. The western mountainsin Guilin consists of the western mountains peaks, the west lake and the hidden mountains. Mulong lake relies on the richly endowed Li river and the graceful and leisurely environment, the colorful night scenery. The magnificent Tang and Song architectures, the beautiful scenery of Mulong lake and the rich cultural relics make it a bright and beautiful scenic spot in the downtown of Guilin.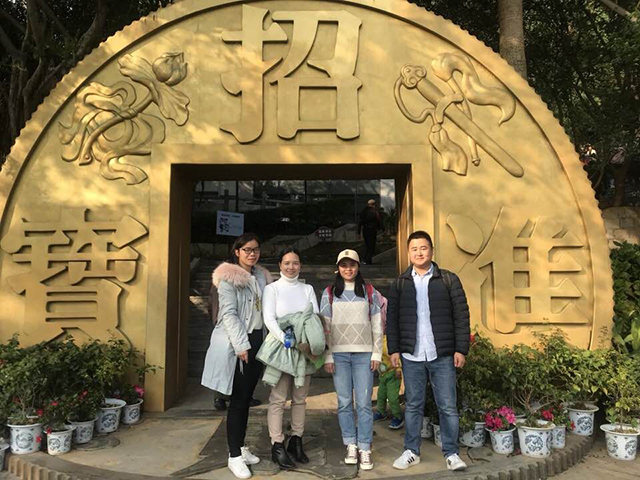 Providing us with the opportunity to relax, broaden our horizons, and let everyone feel warm and care of the company. So as to better enhance the cohesion of the enterprise and fully demonstrate the team spirit of the company. Let the staff in relaxation, edify sentiment, with more full of enthusiasm into the work.